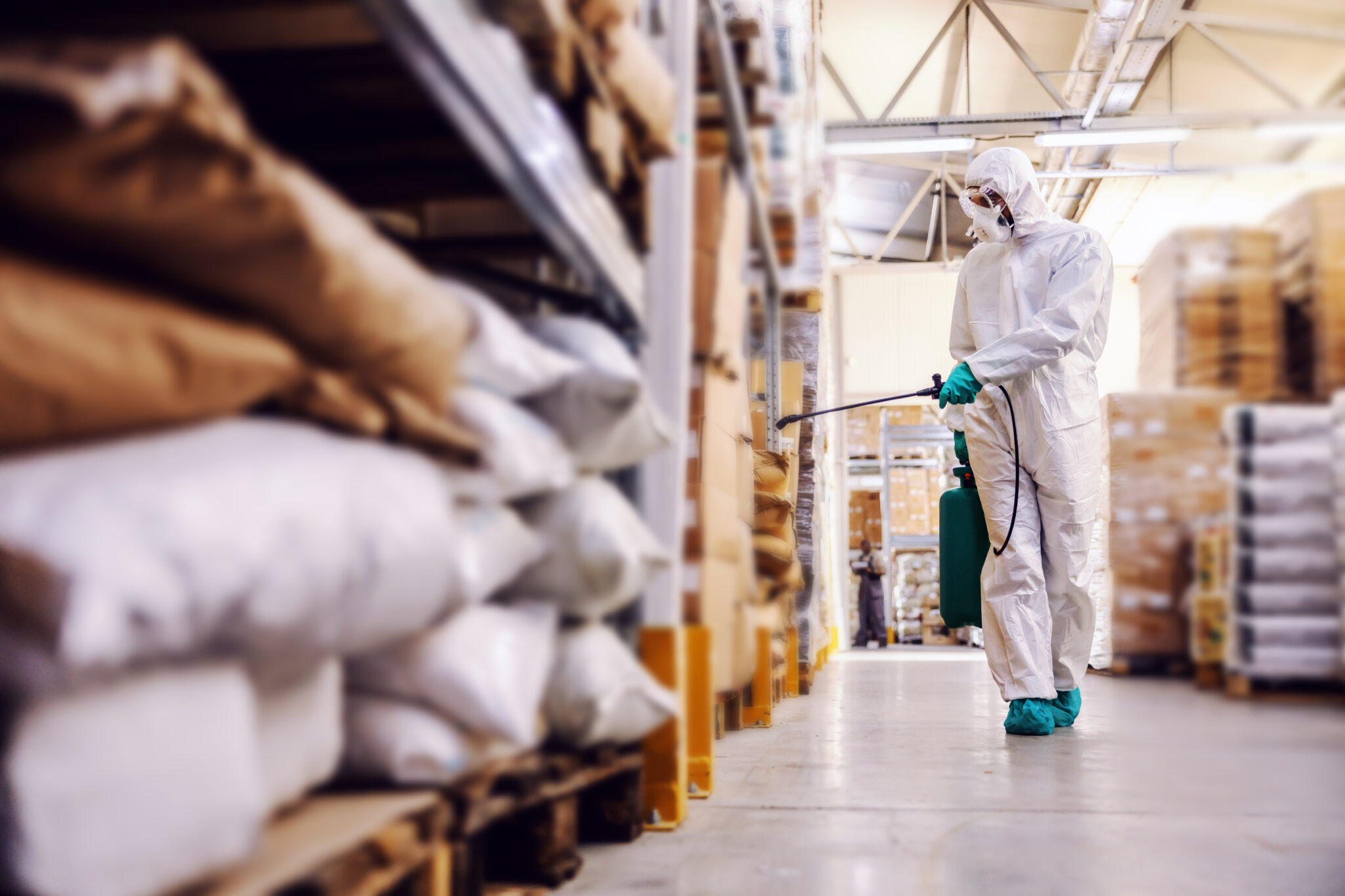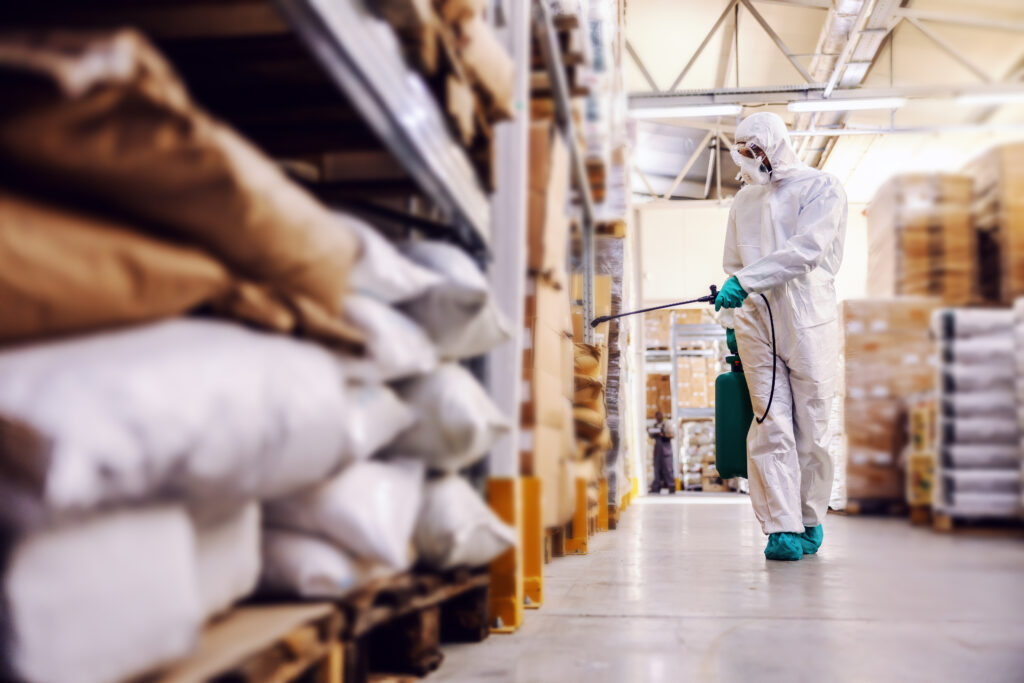 The coronavirus has taught us to pay more attention to cleaning and disinfection. In office spaces it is easy to track who is present and when employers have the ability to adjust the level of traffic in the office, but in hotels, restaurants and other public spaces, employees are more susceptible to infection.
The only way for you to protect your employees and customers from infection is by regular disinfection. There are three primary disinfection methods: manual, mechanical and electrostatic. When performed properly, all three methods are effective. The main differences concern the time required and the safety of the procedure for human health and the surfaces.
Let us know which service you are interested in. We will get back to you within one working day. If you did not find a suitable service, contact us and we will find a solution!
How does it work?
During manual disinfection, the cleaning worker sprays the disinfectant onto a cloth and cleans all surfaces with this cloth. Alternatively, they may spray the disinfectant directly onto the surface, wait for it to work, and then remove any residues. This method is generally only used to disinfect high-touch surfaces, such as door handles, touchscreens, switches, elevator buttons, toilet flush buttons, handrails, armrests, taps, meeting room tables, paper towel and soap dispensers, coffee machines, cabinet pulls, etc.
Where can it be used?
Manual disinfection is a suitable option for office spaces with a limited number of people. It is also the only option for public spaces that do not have many high-touch surfaces that need to be cleaned very often (e.g. after every customer in a café or beauty salon).
Advantages
It is the most affordable solution. Most offices and public spaces already have cleaning staff. In such a case, you only need to pay for additional working time and purchase disinfectants.
Disadvantages
Time-consuming! In the case of a 100 m2 office, at least one additional hour is needed for the disinfection of surfaces. After disinfection, the premises also need to be ventilated for a few hours as most disinfectants contain high concentrations of ethanol, the vapour from which is harmful to the respiratory tract.
How does it work?
During mechanical disinfection, different spraying devices, pressure washers, steam cleaners and steam vacuum cleaners are used to speed up the process. In the case of pressure washing, the disinfectant is mixed with water. Steam cleaners and steam vacuum cleaners make use of hot steam that can reach all cracks and crevices that brushes and cloths cannot.
Where can it be used?
Pressure washers and sprays are an ideal solution for restaurant kitchens, production facilities, spas and other such places where surfaces are large, hard and waterproof. Steam cleaning is suitable for gyms, shopping centres, stores, and hotel rooms where there are a variety of different surfaces to clean. This method cannot be used in rooms containing moisture-sensitive items (e.g. electronics, documents).
Advantages
Saves a lot of time compared to manual disinfection! In addition, steam cleaners clean without chemicals, using only water steam that is safe for human health, but which removes all dirt and kills all microbes, mites, fungi, bacteria, viruses, etc. Steam binds dust, which means that no dust is whirled up and no damage is done to surfaces.
Disadvantages
 This method can only be used to clean surfaces that are water resistant.
Electrostatic disinfection
How does it work?
The effectiveness of a disinfectant depends on how well it is applied to the surface. Electrostatic disinfection involves using a patented sprayer that turns a disinfection solution into an electrostatically charged mist that is then sprayed onto surfaces. The charged disinfecting mist will envelop the targeted objects from all directions, providing 360-degree coverage.
Where can it be used?
This method is a suitable solution for many different surfaces and can be used in offices, commercial establishments, and public transport. With this method, the disinfectant will reach even the most hard-to-reach places, such as pipes, radiators, keyboards, backs of screens, etc. The charged disinfecting mist is safe to use on electronics.
Advantages
Saves time and money – less disinfectant is required. The disinfectant will not stay in the air after spraying, instead it will cling to surfaces. It takes approximately 10–15 seconds to disinfect one workstation, after that it is necessary to wait 2 to 3 minutes before the person can return to their workstation. It only takes a maximum of 15 minutes to fully disinfect a 100 m2 office. The disinfectant that is used is ethanol-free, meaning it is safe for human health and has no unpleasant odour. Since the surfaces do not need to be touched during disinfection, there is no risk of cross-contamination.
Disadvantages
Cannot be conducted without the necessary special equipment. Therefore, this service needs to be outsourced.
Ensuring workplace safety is a major responsibility of the employer. Luckily, you are not alone in this. If you need help, contact your cleaning partner or another expert in the field – they will be happy to assist.