Floor deep cleaning and waxing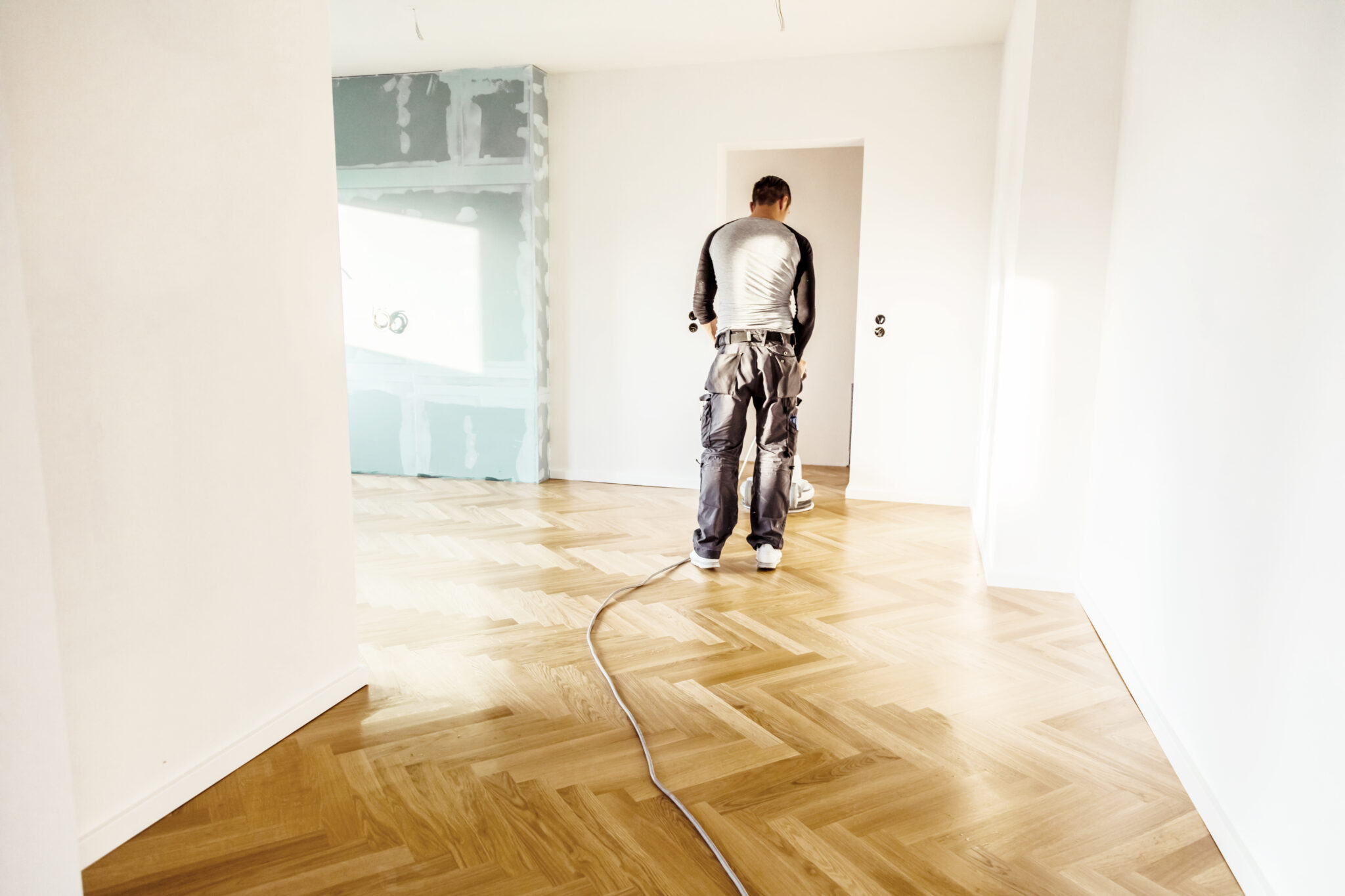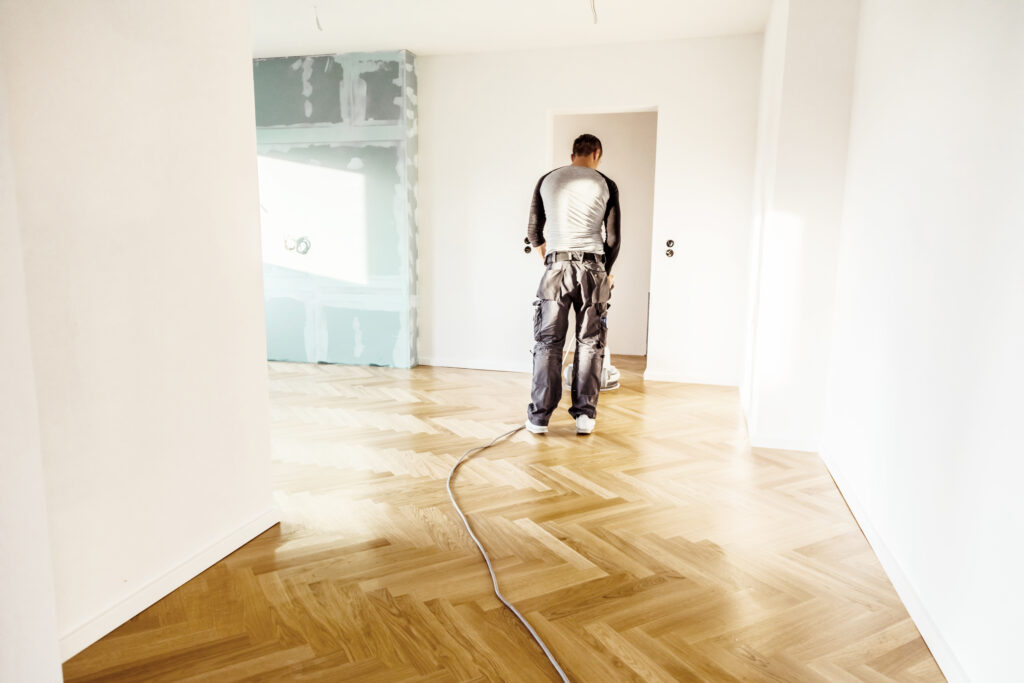 Why is floor maintenance important?
Different types of flooring require specific cleaning and maintenance methods. Proper maintenance of any type of flooring helps reduce the daily maintenance load and cut down on cleaning costs. 
In addition to daily cleaning, regular maintenance is essential to retain the beautiful appearance and durability of your flooring.
This is true for all types of flooring, from wood and laminate to stone and concrete, PVC, LVT and linoleum floors.
Let us know which service you are interested in. We will get back to you within one working day. If you did not find a suitable service, contact us and we will find a solution!
Maintenance of PVC, LVT and linoleum flooring
The main difference between linoleum, PVC and LVT flooring lies in the raw materials used in their production. 
While the manufacturing process of PVC (polyvinyl chloride aka vinyl) flooring includes chemical processing of the raw materials (chlorine from sodium chloride and ethylene from petroleum), linoleum is a 100% natural material. Linoleum is made from linseed oil, which acts as a binder, natural resins, and fillers, such as sawdust, ground limestone, and cork dust, which provides elasticity and flexibility.
PVC and LVT vinyl floors are very durable and easy to maintain, but they do require regular maintenance to prevent any scratches from dust, dirt and other sharp objects. To prevent wear and tear, PVC and linoleum floors are waxed one to four times a year, depending on traffic.
Although PVC and LVT floors are cleaned during regular maintenance, some dirt still gets ingrained in the wax layer and cannot be removed. Commonly, these types of floors are sealed with two layers of wax, meaning the dirt and scratches do not damage the surface of the floor, only the wax layer. During deep cleaning, the top wax layer is removed and a new layer of maintenance wax is applied to freshen up the appearance of the flooring.
How can you maintain linoleum floors?
The surface of linoleum is more porous than that of vinyl flooring due to its natural composition, therefore, it needs to be protected with a layer of wax. When cleaning linoleum floors, use a neutral detergent and a damp cloth (make sure to thoroughly wring out excess solution). It is not recommended to use strongly alkaline and high pH cleaning products on linoleum. As always, the maintenance instructions of linoleum flooring should strictly be followed.
In order to prevent the linoleum floor from cracking due to moisture, it should be waxed regularly. The frequency of waxing depends on the level of use of the flooring. In residential areas, linoleum should be waxed a couple of times per year, while in public areas with high traffic, it may be necessary to carry out waxing up to five or six times per year.
Wet-cleaning and excessive use of water should be avoided. For daily cleaning, a slightly damp microfibre cloth or vacuum cleaner should be used. Stains can be removed using a neutral cleaning solution and a damp cloth.
These tips have been published courtesy of Lincona Flooring Centre.
Stone and tile floor maintenance
Deep cleaning is also available for stone and tile flooring. It is similar to bathroom deep cleaning at home. While at home you may use a toothbrush to clean the grout between your tiles and remove limescale, we use an effective cleaning agent, grout cleaning brush and a floor cleaning machine.
The deep cleaning process of stone and tile flooring can be divided into four stages. The first stage is soaking: the cleaning solution is applied to spots that are the most dirty, such as limescale and iron stains and other grime. The second stage is grout cleaning that is done by hand. The third stage is floor cleaning, during which the entire floor is cleaned. The fourth and final stage is rinsing: clean water is used to remove the dirt and all traces of the cleaning solution.
Thanks to its tough external layer, laminate flooring is much more resistant to scratches and stains than wood floors and carpeting. Laminate is ideal for high-traffic spaces and rooms where children play or pets run around. Not only is laminate flooring durable, it also looks as good as new even after years of use.
In addition, laminate is highly resistant to stains, scratches and moisture.
It is easy to clean and maintain – a damp cloth or floor mop will do just fine to clean any dirt or stains from laminate flooring.
Compared to other types of flooring, laminate is a very cost-effective solution. Hardwood floors require regular maintenance, oiling and varnishing, whereas the lifespan of carpeting and PVC flooring, depending on traffic, can be up to two times shorter than that of laminate. At the same time, laminate floors do not require any aftercare, meaning your investment is only limited to the initial purchase and installation.
How often is it necessary to order deep cleaning?
Ideally, you should allocate two days for deep cleaning: one day for cleaning, and the other for drying. In an office, for instance, it is good to schedule deep cleaning for the weekend when employees are not at work anyway. Where absolutely necessary, deep cleaning can also be done within a day, however, in this case, the carpet will not be dry enough the next day to walk on with socks.
How often you should order deep cleaning depends on how often the rooms are used. In most cases, it is sufficient to deep clean once a year, however, when it comes to carpeting, deep cleaning should be carried out at least two or three times a year. In spaces where no outdoor shoes are worn, it is not necessary to deep clean as often, but once a year is still the minimum. We recommend scheduling the deep cleaning of floors for spring when the muddy season is over, that way, the result will last longer.
Moreover, if your floors are regularly and thoroughly cleaned, their appearance will stay nicer for longer. This especially noticeable in stone and tile flooring in wet rooms, the grout of which is particularly prone to limescale, rust, oil and soap stains. When it comes to carpet maintenance, deep cleaning is a crucial step that allows you to extend its life and put off the need to replace it. In addition, if your floors are clean and properly maintained, there is no need to redecorate as often.
Different types of flooring require specific cleaning and maintenance methods, which you can read more about in our blog.